Shoto, a leading integration service provider of green energy storage in the era of big data.Using cutting-edge energy technology,with our customers around the world,shares a green world.We actively explore,and discover a new world with ever-growing energy.We pursue perfection,and create an enterprise with strong force for sustainable development.We bring together global experts in this industry, and cooperate with universities and institutes,and develop state-of-the-art energy storage systems with our customers worldwide.We make use of the Internet platform, big data and cloud storage to pursue perfect service to our customers.
Website : http://chinashoto.com/index-2.html
The 6-XFMJ series front-terminal narrow gel battery is the product developed by SHOTO through the international advanced gel technology with outstanding performance and has been widely used in the world. With special grid design, corrosion-resistant alloy materials, superior quality gel electrolyte, proprietary activator and advanced sealing technology, 6-XFMJ series battery devotes itself to provide more stable and reliable backup power for communication and energy storage systems.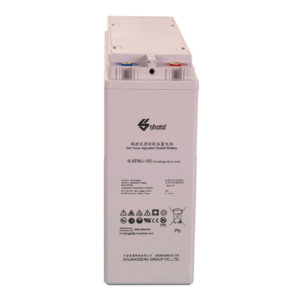 Most required Data sheets :